So..
I am participating in a "Flavor of the Month" over at
Bake at 350
..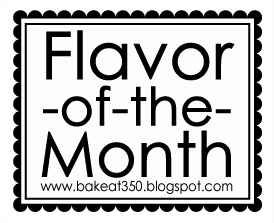 July's theme: Pies.
Me.. personally love 'em. EVERY kind, ala mode, please..
I chose to do a favorite of mine, and wherever I seem to take it.
It's perfect for summertime.. the flavor is so refreshing, and it is soooo easy to make.
I hear it is popular in Texas.. ;)
Here ya go..
Crust:
I like to use a graham cracker crust, pre-made is awesome, but you can crank out your own favorite if you so desire. It is tasty with both! I usually do it the easy way in summer.. more time to play!
(If you are using a smaller, traditional size pie shell, you'll need two.. just warning you! ;D)
Filling:
1- 16 ounce tub of Cool Whip
1- 14 ounce can of sweetened condensed milk (Hello!! Whole milk + sugar.. how can this get any better.. I'll have a can!)
1/4 cup key lime juice (I like to buy it in a bottle, pre-squeezed and all.. Nellie and Joe's is my fav.)
green food coloring (optional)
whipped cream and limes for garnish
Here's why I LOVE this recipe..
IT'S EASY.
NO slaving over a juicer.
NO standing over a hot stove.
NO oven necessary.
It comes together so fast.
It's great for BBQs and other spontaneous events.
See.. perfect for summer!
Dump your Cool Whip into a large bowl, add the sweetened condensed milk, the key lime juice, and the food coloring (if you are going to add it, do it NOW!). Fold all ingredients together thoroughly.
Spoon it into your pie shell, and let it set in the fridge for an hour.
Slice it up, garnish it, and enjoy!
I have made both, a traditional in the kitchen for a day Key Lime Pie, and this.. love 'em both, but I will totally take this one in the summer months!